Getting the Most Out of Your Field Data Gathering Software
01/12/2021 - By Auburn Rubitsky, Senior Manager, Magnum Forge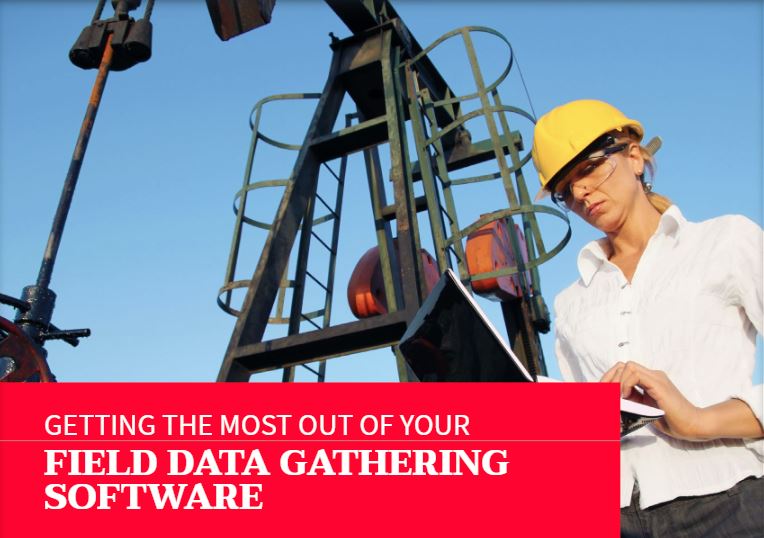 VIEW PDF
Upstream oil and gas companies rely heavily on the combined efforts of field personnel and the production accounting department to deliver well-level volumes from their field data gathering (FDG) software. The challenge in accurately allocating volumes from a sales point back to multiple wells or completions is that it requires a coordinated effort and constant review. This constant flow of field data drives critical decisions every day. The inaccuracy of well-level volumes can cause an E&P company to invest in wells that make little money or possibly lose money every month.
Unfortunately, buying "good" FDG software is no longer enough. Oil and gas companies must ensure that their software supplies a single, reliable version of the truth. Production accountants must constantly focus on improving the accuracy of allocations and finding efficiencies through training and maximizing software functionality.
ACCURACY
Accuracy is king when it comes to production data in the upstream industry. Many different departments rely on the data, and each has unique needs for the same data. Users of the data must have confidence in the data provided to them, lest they try to manufacture their own version of production data for making their day-to-day decisions.
The land department needs to be aware of first production or prolonged shut-ins to ensure they maintain the company's lease agreements and mitigate any potential loss of acreage. Field operators need to see allocated data compared to target volumes to understand whether the completions on their routes are hitting company objectives. Asset managers review production data to identify poorly performing assets. Engineers use production data to identify necessary changes in equipment and treatments to optimize production. Finance needs accurate reserves information to properly value the company. Revenue accounting needs well-level allocations to properly pay partners, and so on. Collectively, these decisions directly affect the financial success of an exploration and production company.
If production data is not considered reliable, those dependent on the data will try to recreate and maintain production data off-system, resulting in a different set of facts or multiple versions of the truth. Once this begins to happen, the overall reporting process will eventually collapse. Poor decisions based on bad data can be catastrophic. And yet, the solution is not complicated. It lies in how well your FDG software can accommodate your field equipment setup and whether your field operators and production accounting team are making the most of your FDG software.
Questions that can help drive a discussion on improving accuracy include:
Is there a proactive process for communicating field equipment changes to production accounting?
Are existing allocation setups that are likely to change being reviewed on a regular basis?
Are you using tolerance and exception reporting to identify incorrect, missing, or even stolen volumes? For example, by tweaking reports to review by exception, analysts can quickly and accurately complete their daily reviews of the production. Reports can generate a shorter list of batteries with allocated production versus theoretical production that is out of tolerance by over 8%, leaving more time to actually address the exceptions.
Is there software functionality not being used because of a poor implementation or a lack of training? Obvious areas to consider include how your company uses transfer tickets and whether buy-back gas is being accurately tracked and netted against sales.
Is there data such as oil, water, and gas meter readings, tank levels, well pressures, POC%, or downtime that can be integrated into your FDG electronically, turning user data entry into user data review?
EFFICIENCY
FDG software commonly falls short of the efficiencies promised in the selection and sales process. Frequently, this is caused by failures in the original implementation of the software and not the software itself. Implementation projects are known for going over time and budget. Some of the more advanced functionality requires a greater level of effort to implement than customers expect. As a result, much of this state-of-the-art functionality, which may have assured the greatest benefits and drove the company's purchasing decision in the first place, is abandoned or left to be implemented or optimized "after the dust settles."
In addition to ensuring the full functionality of FDG software, a focus on automating data input is key to reducing the effort required to get accurate daily volumes. The use of SCADA systems for daily measurements is also key to enhancing efficiency. Automation not only saves time but also reduces errors resulting from manual entry. It provides improved control and greater confidence in the data. Automation also enforces standards across all processes and allows companies to capture greater detail and use for better analytics. Valuable resources can be freed up or moved to higher-value jobs by exploiting your FDG software and automating manual processes.
Questions that can help drive a discussion on improving efficiency include:
Are any allocations maintained off-system? Often, the most complex allocation formulas are managed off-system, resulting in big-time savings by having the FDG system manage them automatically.
Are any departments duplicating production accounting processes in spreadsheets?
Does revenue receive three-stream allocations, or do they have to manually break out NGLs and residue gas?
Are revenue accruals, executive reporting, marketing decisions, production and reserves forecasting, developmental planning, and engineering well reviews using allocation-level data (well-level dailies)?
Are you using SCADA to collect gas and liquid meter readings and tank gauges for wells with enough throughput to support the cost?
Are you monitoring tank inventories to manage purchaser oil runs?
TRAINING
During a software implementation, training is frequently not given the attention it deserves. It is common for training to overlook any system customizations done for your company, any changes to an employee's role, or any newly designed processes. After an implementation, ongoing training is often non-existent despite upgrades made to the software.
A thorough training approach should include training customized by field and accounting role, user manuals for more complex processes, quick reference guides, and a walkthrough of your company's setup to explain the configuration and data choices you have made and why they are important. Ongoing training should also be scheduled to include new employees, reinforce areas where errors are commonly seen, and identify optimization areas.
Not adopting an adequate training program at the time of implementation will cause delays, reduce the software's effectiveness, and discourage users from using the software, resulting in additional manual processes and failure to reap the full benefits of the software.
Questions to ask to assess your current training process:
Were the field personnel and production accountants trained thoroughly on all functionalities of the FDG software during implementation?
Are there any features that are not being used because people do not understand them?
Is it clear to your production accountants how your FDG software generates completion-level allocations?
Is there an understanding of how to manipulate allocation templates for new or complex field setup scenarios?
Are there common errors made by field personnel that production accountants correct on a regular basis?
Is there a feedback loop from users to management regarding the use and understanding of the FDG system?
NEW FUNCTIONALITY
Most software vendors consistently release new functionality to improve systems capabilities and to respond to changes in the field and accounting environment. Many companies take an upgrade from the software vendor without thoroughly reviewing the enhanced functionality, leaving it unused despite the potential benefits it could deliver.
Once new functionality is identified that will improve accuracy or efficiency, it is important to treat the implementation of the new functionality like a small project. You should consider configuration, data quality, testing, and training to make full use of most new functionality. Engaging key field and accounting personnel to sponsor the change, even though it may be narrowly focused, will help everyone work together to exploit the new functionality.
Questions to ask about new functionality are:
Does your company use FDG reconciliation tools to compare run tickets to sales? Ideally, the rule-based management of the FDG software can immediately identify discrepancies and errors, reducing accounting issues and creating a point-of-transaction record that cannot be easily altered once issued.
Are you using the software to track load oil or gas injection recovery? Using this functionality will help you more accurately attribute production to the correct completions.
Is detailed downtime tracked and documented in your FDG? Tracking and reporting of unplanned downtime can help the company quickly identify recurring issues that stop production.
Are you doing workarounds for field situations that are common? A recent software upgrade may have resolved this issue, but the functionality might remain unused.
TAKE A STEP TOWARD GETTING THE MOST OUT OF YOUR FDG SOFTWARE
Today's oil and gas environment demands that producers have timely and accurate production data to ensure they hit production targets and to understand whether wells are profitable or not. Working with your field personnel and production accounting team to get the most of your FDG software can make a big difference in the accuracy of production data and the G&A expense involved in getting those numbers.
Magnum Forge offers consultants with decades of experience helping clients assess their current situation and target specific improvements to get more out of your FDG system investment.
Call us today at 713.252.5028 or email us at contact@magnumforge.com to see how we can help.
VIEW PDF